Founded in 1995 initially to provide web based information services for the international particle physics community, Eagle Intermedia has a long established track record of helping business clients and other organisations achieve success through online marketing.
Specialities include content orientated website design and development, usability and accessibility, cross browser compatibility, search engine optimisation (SEO), "pay per click" (PPC) campaign management, link building, online public relations and social media marketing.
In recent years Eagle Intermedia has also been involved in investigating the emergence of blockchain technology and cryptocurrencies in the context of the wider development of the Internet and the World Wide Web.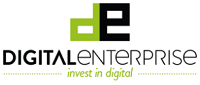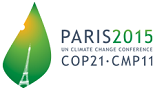 Eagle Intermedia's consultancy services have been awarded TMB accreditation, demonstrating a proven ability to provide quality advice on the application of information technology to business. The company has also been approved as a quality assured supplier and has delivered services on behalf of Business Link, Tourism First and the Federation of Small Businesses as well as various chambers of commerce and other organisations in the north of England.
Eagle Intermedia also played an active role in the Online Agenda and Club UK Online backed Best Practice Network and is currently a registered supplier on the Digital Enterprise voucher scheme.
Eagle Intermedia supports the World Wide Web Foundation's Contract for the Web and is also a signatory to the Paris Pledge for Action on climate change. The company is committed to a responsible use of resources, and promotes various initiatives to protect the environment. Please read the environmental statement for more information.