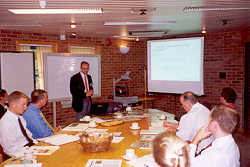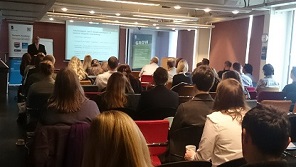 Photograph of training seminar above right by kind courtesy of Chris Raus.
Services which are currently available include the following:
Content orientated desktop and mobile responsive website design and development (including mobile versions of existing websites)
Search engine marketing - including search engine optimisation [SEO] and "pay per click" [PPC] advertising consultancy
Link building
Online advertising
Social media marketing
Usability and disabled accessibility
eCommerce, visitor conversion and online sales
Traffic analysis
Consultancy and training
Workshops and seminars (pictured above)
[N.B. Special arrangements may be available for charities and approved worthy causes.]
Please contact Eagle Intermedia for more information.