Since the company's foundation back in 1995 Eagle Intermedia has provided online promotion and marketing services to a wide range of businesses and organisations operating in various different sectors of the economy (though with a special interest in local travel and tourism through the ongoing development of its popular Bronte Country, Yorkshire Dales, North York Moors and Yorkshire Coast tourist information websites).
Some recent clients and advertising sponsors operating specifically in the tourism sector have included amongst others the following: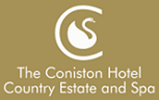 The range and type of businesses being worked with is constantly evolving, and Eagle Intermedia can usually help any suitable business (large or small) with developing an online promotion strategy, as well as other aspects of planning an effective online marketing campaign.
Please contact Eagle Intermedia for more information.