This site uses cookies. Please click here for more information.
Pssst !! - Fancy some "genuine" silk stockings, Madam ???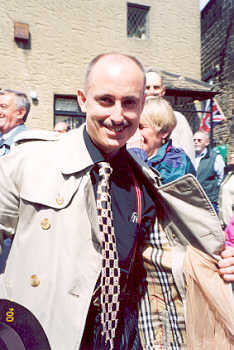 Unfortunately the "powers that be" caught up with your favourite friendly neighbourhood "Spiv" in Haworth at the Haworth Village 1940s Weekend and I'm no longer working "on the street".
However, you can still purchase silk stockings, nylons and other lingerie items via the following link(s):

Gift Ideas from Eagle Intermedia (lingerie section)
Please click here to visit my home page. Alternatively, please click here for nostalgic gift ideas.
This site designed, maintained and promoted
on behalf of "Dodgy Rodge" by
Eagle Intermedia Publishing Ltd.

© Copyright 2003 - 2015. All Rights Reserved.