This site uses cookies. Please click here for more information.
"Off duty !" - the Jiving Spiv...
"All work and no play makes Jack (or Dodgy Rodge) a dull boy" - or so they say. Wouldn't want anyone to think that, so here are some shots of your friendly neighbourhood "Spiv" having a good old jive at the Haworth 1940s weekend swing jive dance.
Still, I did get a chance to flog some of my stockings, suspenders, and saucy pics of glamour pin-ups. It's all in a day (and a night's) work !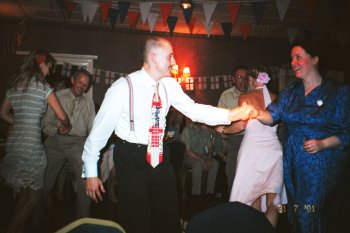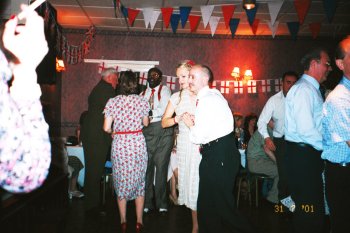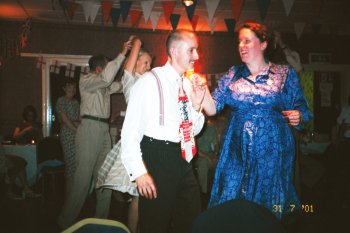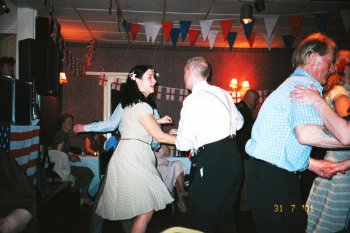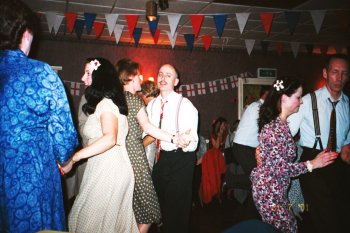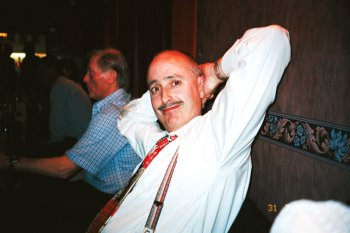 Psst ! - Want to learn how to do this ? Then check out the following for more information:
Alternatively, please click here to visit my home page. Alternatively, please click here for nostalgic gift ideas.

This site designed, maintained and promoted
on behalf of "Dodgy Rodge" by
Eagle Intermedia Publishing Ltd.
© Copyright 2003 - 2015. All Rights Reserved.