This site uses cookies. Please click here for more information.
Sheffield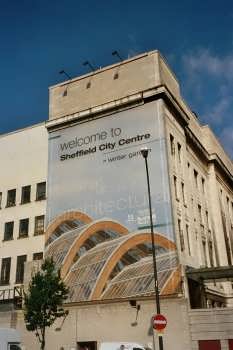 Some more views of Sheffield
Once synonymous with stainless steel and stainless steel knives Sheffield in South Yorkshire was until relatively recently a world leader in steel production.
Today much of the heavy industry has gone, and the city is re-inventing itself as an important commercial centre.
Built on the site of a former steelworks is the Meadowhall Shopping Centre, and back in the city centre itself is the Crucible Theatre (which is famous for having regularly hosted international snooker championships).
Despite its industrial past the city of Sheffield remains within easy reach of the countryside, with the Peak District national park lying just to the west.
Other Sheffield related websites
The following businesses, services and industries are based in or near to the city of Sheffield:
[N.B. Please mention the Eagle Intermedia South Yorkshire website when making your enquiries.]
IMPORTANT: The above links may refer to external websites whose content, products and services are not necessarily recommended or endorsed by Eagle Intermedia.

© Copyright 2004-2012
This site designed, maintained and promoted by
Eagle Intermedia Publishing Ltd.