This site uses cookies. Please click here for more information.
1940s Links
Presented in association with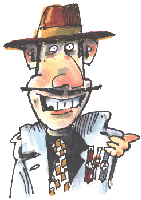 Dodgy Rodge - Spiv Extraordinaire !

1940s Home | 1940s Books | 1940s Links

The following websites and web pages (most of which are maintained externally) contain information about the 1940s, 1940s music and swing jive dancing and general 1940s related nostalgia (and are listed in approximate alphabetical order):

Batley Vintage Day
(event held in Batley, West Yorkshire)

Brighouse 1940s Weekend
(event held in Brighouse, West Yorkshire)

Debbie Curtis
(Radio Big Band)

Dodgy Rodge
(1940s style spiv selling "black market" stockings and suspenders
as well as saucy pics of 1940s pin-up girls !)

Grassington 1940s Weekend
(event held in Grassington in the Yorkshire Dales)

Haworth 1940s Weekend
(event held in Haworth, in the heart of West Yorkshire's Bronte Country)

Ingleton 1940s Weekend
(event held in Ingleton, Yorkshire Dales)

Land Girls of Yorkshire
(theatre production by Bad Apple)

Lindy Hop Heaven
(dance classes, social events and vintage fairs)

Love of the 40s
(1940s events and social space)


Nostalgic Gift Ideas from Eagle Intermedia
The Pickering 1940s Wartime Weekend
(event held in Pickering on the edge of the North York Moors)
RAFA Calendar Girls (in support of the Royal Air Force Association)
Rod's 1940s Events

Rose and Brown (vintage fairs in Leeds, Saltaire Whitby)

The Second World War Experience Centre

Terence Michael Photography
(specialising in 1940s events photography)

Viv the Spiv
(another spiv - this one's called "Viv" !)

Walmington Online
(celebrating the spirit of "Dad's Army")

The Wensleydale 1940s Weekend
(event held in Wensleydale in the Yorkshire Dales)

Whaley Bridge Writer
(1940s related blog from Gillian Mawson)

If you would like your website considered for inclusion in the above list, please contact Eagle Intermedia.
---
Please click here for information about the 1940s



Gift Ideas from Eagle Intermedia
This site designed, maintained and promoted by Eagle Intermedia Publishing Ltd.
© Copyright 2003 - 2013 All Rights Reserved.