This site uses cookies. Please click here for more information.
The "Death Chair" of Busby Stoop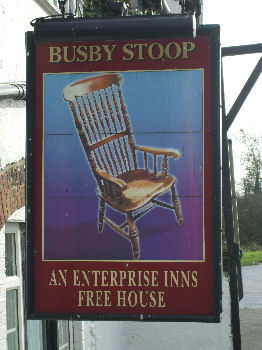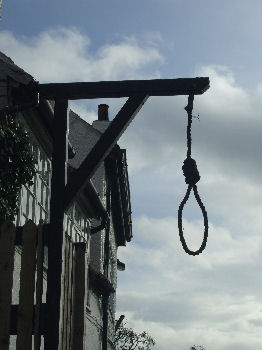 The infamous "Death Chair" of Busby Stoop was allegedly cursed by Thomas Busby, a coiner who was hanged for murder in 1702 - his body being dangled from a gibbet by the roadside at the Busby Stoop.
Legend has it that an untimely end will meet anyone who dares to sit in the chair, which (following a series of associated unnatural deaths) was eventually moved from the pub to the museum in Thirsk at the Busby Stoop landlord's request.
[N.B. Please mention the Eagle Intermedia Vale of York website when making your enquiries.]
The Vale of York
is designed, maintained and promoted by
Eagle Intermedia Publishing Ltd.