This site uses cookies. Please click here for more information.
Riccall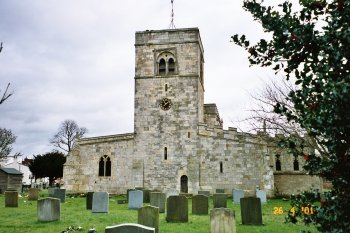 Riccall is a small village just off the A19 south of the city of York in the Vale of York.
Being close by to the tidal River Ouse, Riccall is most famous for being the landing spot of the Viking forces of Tostig and Harald prior to their defeat by the reigning King Harold at the Battle of Stamford Bridge in 1066.
Although King Harold won and this particular Viking invasion was thwarted, there is little doubt that the battle left Harold's forces severely depleted and weakened, and was thus a contributing factor towards the subsequent victory of William the Conqueror at the Battle of Hastings just a short time later. The landing at Riccall thus played its part in shaping and defining one of the most significant events in British history...
The Vale of York
is designed, maintained and promoted by
Eagle Intermedia Publishing Ltd.