This site uses cookies. Please click here for more information.
The Flying Scotsman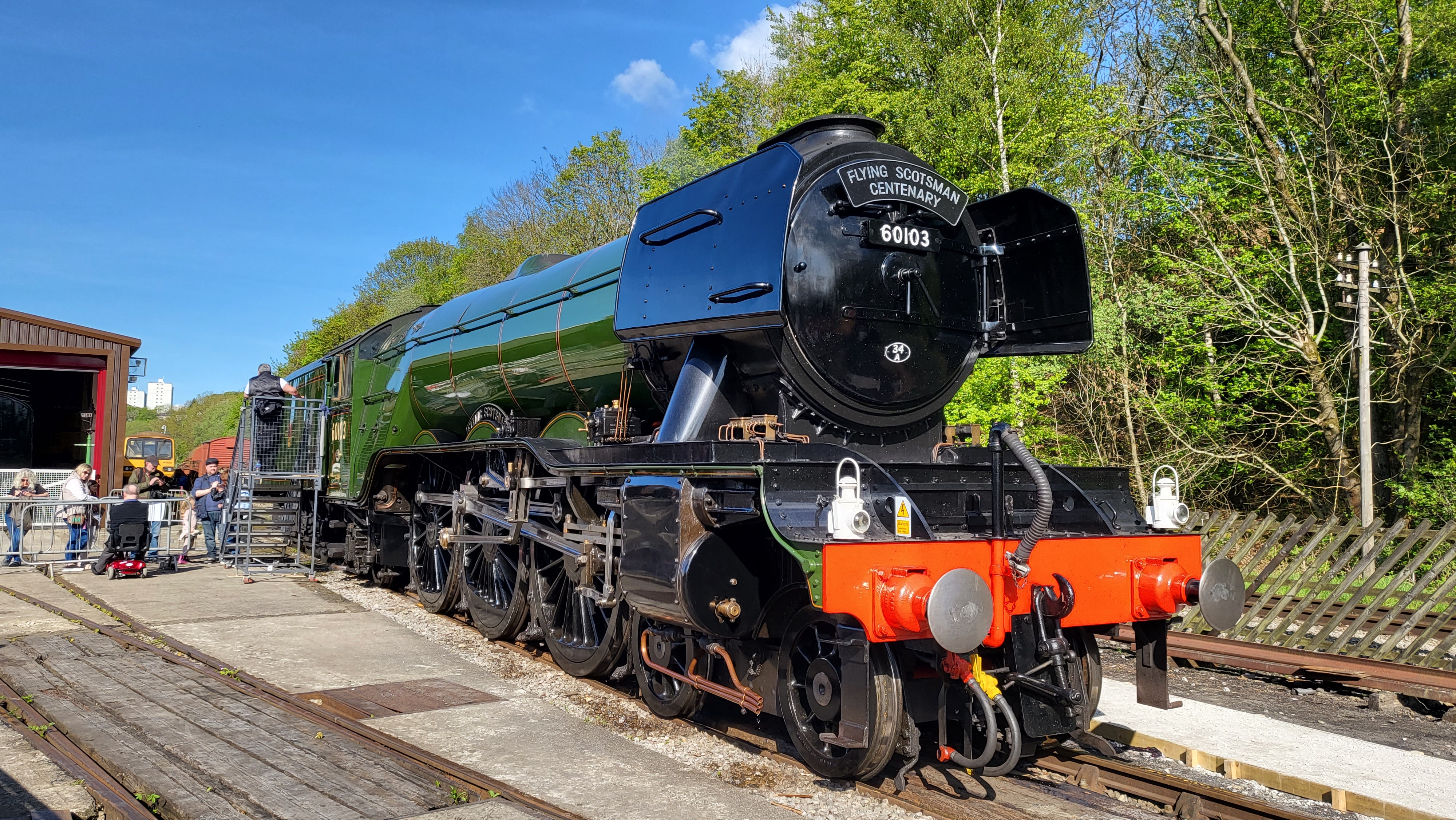 Probably the world's most famous steam locomotive, the Flying Scotsman was originally built to tow the eponymous train which carried passeengers on the LNER (London and North Eastern Railway) east coast line from London to Edinburgh.
Designed by Sir Nigel Gresley and first put in to service in 1923 this iconic 4-6-2 A3 Pacific class steam locomotive was the first to reach a speed of 100 miles per hour, winning LNER's competition with rival line LMS (London Midland Scotland) in their race to get passengers to Scotland in the fastest possible time. A key innovation was the ingenious corridor tender, which allowed crew to be changed while the train was still travelling.
Originally painted in the lime green livery of the LNER and bearing the number 4472, the engine was painted olive green and given the British Rail number 60103 when the railways were nationalised in the United Kingdom in the late 1940s.
As steam gave way to diesel and electric engines many of these older locomotives were scrapped, a fate which was narrowly escaped by the Flying Scotsman. The engine is now based at the National Railway Museum in York, though does still take to the rails for tours of the country.
For more information please visit the Flying Scotsman locomotive page on Wikipedia.
[N.B. Please mention the Eagle Intermedia Steam and Railway Links website when making your enquiries.]


from the Eagle Intermedia Online Bookstore (steam and railways section)
This site designed and maintained by
Eagle Intermedia Publishing Ltd.