This site uses cookies. Please click here for more information.
Newcastle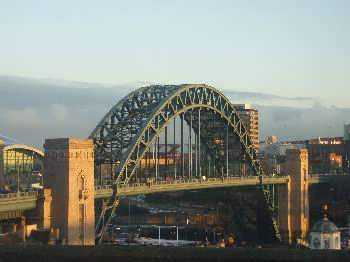 Some more views of Newcastle
Famous for its bridges, football team and Brown Ale, the city of Newcastle is situated on the River Tyne in north eastern England.
The city is well placed for visiting Hadrian's Wall, the Northumberland Coast, and the rugged beauty of the Northern Dales to the west.
Accommodation in and around Newcastle
IMPORTANT: Please note that links may refer to web pages which are maintained elsewhere. The information on establishments and other products listed on these external sites are supplied by external third parties whose products and services are independent of, and not necessarily endorsed by Eagle Intermedia Publishing Ltd.
Please read the copyright notice and disclaimer for further details.
This site is designed, maintained and promoted by
Eagle Intermedia Publishing Ltd.