This website uses cookies. Please click here for more information.
---
Cycling workshop garage conversion

There is a big trend at the moment for major cycle retailers providing a bike maintenance service - the likes of Go Outdoors, Halfords, Decathlon, Evans etc. However a real cycle enthusiast may want to "tinker" and / or build their own specialist bike. If this is the case, converting a garage into a cycle workshop could involve:
Suitable bulk storage including tall cabinets with shelves and hanging space for cycle clothing and safety equipment including helmets
Overhead cabinets - Ideally lockable and these can be located out of the way of little fingers
Wall hanging capability - utilising the wall space with a slatwall product with multiple hooks to accept frames, wheels and other items
Drawer Storage - for tools, components and essentials
Worksurface - Hard wearing and wipe clean surface is desirable as likely to be dealing with lubricants and oils
Small Parts Storage Bins - mounted on louvre panels for those every day nuts and bolts
Flooring - There are many ranges of interlocking floor tile available to purchase over the web. These tiles vary in thickness from 5 to 10mm and act as an attractive anti-fatigue mat and washable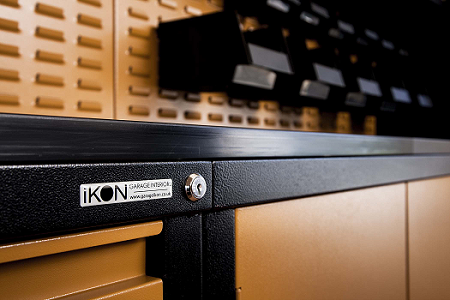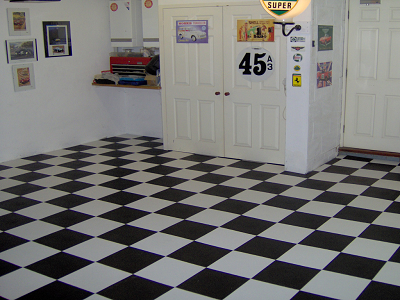 Setting up a cycle workshop in your garage should be seen as a project and there is naturally a cost involved in doing this. However with the increased safety and security using quality furniture from a specialist supplier such as Garage Ikon should help create the "wow" factor!
Here's an example of what can be achieved: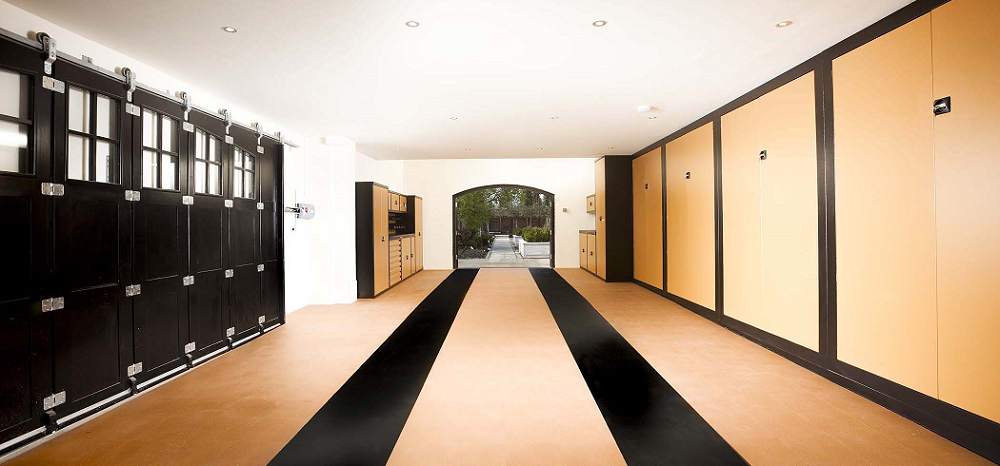 The above text and images appear by courtesy of Leeds based garage installation and refurbishment specialists Garage Ikon.
---
This page designed, maintained and promoted by