Mining rigs for sale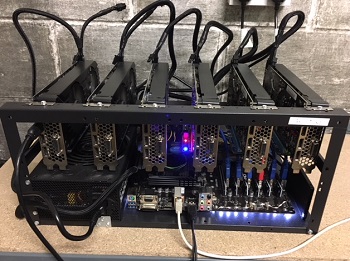 A client currently has a range of mining rigs for sale. These include models based on AMD and NVIDIA NV1060 and NV1070 GPUs.
*** FREE HOSTING PACKAGE WITH EACH RIG SOLD ***
This means you can get mining without having to pay electricity charges, rent etc.
Please get in touch for more information on specifications and prices etc.
e-mail: cryptophase@eagle.co.uk
© Copyright 2018. This website designed and promoted by Eagle Intermedia Publishing Ltd.